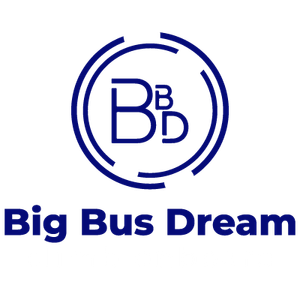 C'mon Dream - single
 "It's a familiar concept, though not one often discussed in music - that of falling into a deep sleep, into a favorable and vivid dream, then waking and wishing to find that same realm and story once again." Stereo Stickman music  blog
"Both the album and the single are inspired by Shannon's dreams. The song's surreal stylistic soundscape mirrors the tune's dreamy backdrop. On the mic, a weary poet sings a sleepy and wistful love song to his subconscious. Meanwhile the band plays a jazzy island groove, marked by unexpected time-changes and some cool Eagle-style harmonized guitar solos." Static Dive
"Through the Enchanting Notes of "C'Mon Dream," Alternative Rock Artist Big Bus Dream Whispers to the Dreamer in Us All, Echoing the Soul's Deepest Yearnings" - Daily Music Spin
Hear Mr Roar review
https://jamsphere.com/news/experience-the-power-of-big-bus-dreams-hear-me-roar
Another Hear Me Roar review
"The hook is huge, a pop-rock and country moment that pierces through with anthemic weight and begs for you to join in."
https://stereostickman.com/music/big-bus-dream-hear-me-roar/
Ratings Game Music
"4 Star"
https://ratingsgamemusic.com/2021/05/06/big-bus-dream-tells-a-personal-story-of-self-reflection-with-giant-in-my-mind/
StereoStickman Music Blog
"Big Bus Dream has arranged the single beautifully here, a softly jazz-kissed ambiance of organic layers – double bass, hand drums, subtle vocal whispers and warmth. The natural strength of the concept, that of youthful self-confidence and big dreams, stands tall in this setting. Everything is gentle, but the lyrics have weight amidst this, so the title resounds and prompts listeners to recall their own journey and connection to this idea."
https://stereostickman.com/music/big-bus-dream-giant-in-my-mind/
African Hype
"Big Bus Dream is constantly trying to produce something modern and refreshing that expresses his uniqueness and versatility while displaying his flawless dexterity. The versatile artist has made a significant difference in the indie-Folk, Alternative Rock scene experimenting with various thematic forms and elements. A brave and courageous singer brings to his production a new-age vision that can shape the whole direction of the genre to break free from the monotony of contemporary music."
https://africanhype.com/big-bus-dream-giant-in-my-mind/
Pitchfork
"Giant in My Mind is the possibility of a moment out of time through a magical musical journey"
https://www.pitchforkmusic.com/2021/05/big-bus-dream-releases-giant-in-my-mind.html
Planet Singer Music Magazine - An interview with Big Bus Dream (Mike Shannon)
"Giant in My Mind is one of those songs you play over and over and over again"
 https://www.planetsinger.net/big-bus-dreams-interview/
Static Dive
"Big Bus Dream is the professional name of Charlotte, North Carolina-based singer, songwriter, and multi-instrumentalist producer, Mike Shannon. For the better part of the past two decades, Shannon has been carving out his own unique niche in the independent music industry. His latest effort is a thoughtful look back at that history. "
 https://staticdive.com/2021/05/08/big-bus-dream-giant-in-my-mind/
Indie X Music Blog
"Big Bus Dream has released a single titled 'Giant In My Mind'.This is a real example is stepping up a track and transforming it into a real crowd pleaser and an energy raiser. It's uplifting and tranquil."
https://indiexmusic.blogspot.com/2021/05/big-bus-dream-giant-in-my-mind.html
The Streamline Music Blog
"A masterful and relatable composition that is "Giant in My Mind" – The Streamline Music Blog
 https://streamlinemusicblog.com/2021/05/29/big-bus-dream-takes-an-introspective-journey-though-life-with-giant-in-my-mind/
 The Balcony Show
"Play of the day"
 Jamsphere Magazine
"This may be Big Bus Dream's best work by a mile"